Digital

If we can assist you in the development and execution of a customized marketing strategy, or with any of our services, please feel free to reach out for a complimentary consultation.
Print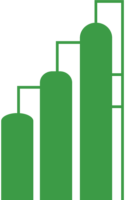 We would welcome the opportunity to help translate your organization's core values into a clear brand identity that speaks to the needs of your clientele.

In concert with our full suite of services, our brand-building solutions include:
Logo + Tagline Development

Product + Event Branding

Brand Refresh or Overhaul

Cross-Platform Brand

Integration

Customer Review Management
"Define what your brand stands for, its core values and tone of voice, and then communicate consistently in those terms.