Off-Track Thinking
HOW WE TACKLED THE BRIEF GIVEN TO US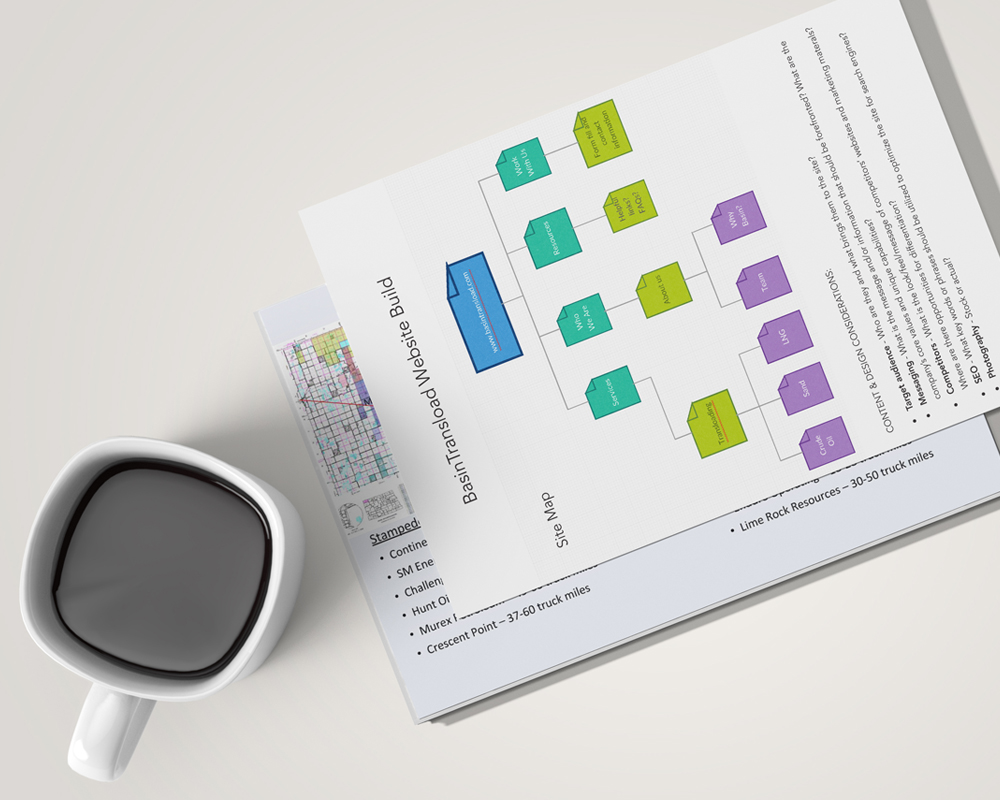 Brief

Basin Transload provides crude-by-rail terminalling and transloading services out of two rail stops in the Bakken Shale region of North Dakota. For more than a decade, they had built their business on relationships and referrals, staying focused on the track rather than online.
But as the the digital age took over, they were increasingly being asked if they had a website (they did not), or hearing from potential customers that they couldn't find them online. So Basin asked us to conceptualize and build a simple but elegant marketing website, and then to optimize the site for search engines such as Google.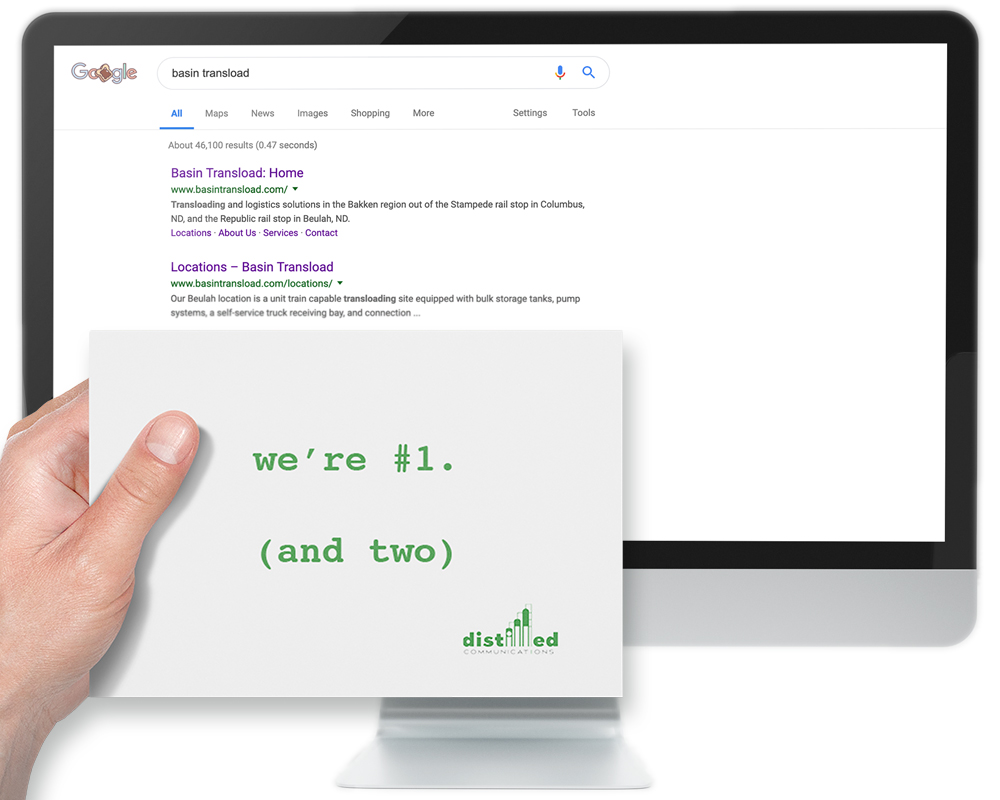 Results

Basin Transload is far from the only transload business along the Williston Basin, which meant online searchers would often pull up competitors' long-established websites when searching their name. Through some savvy web design and post-launch SEO work, which included indexing the site on the Google Search Console, we were able to quickly put an end to that; Basin now has a clean, responsive website that effectively markets their service to those who are seeking it out. Feel free to Google "Basin Transload" in the search box below.