White Grease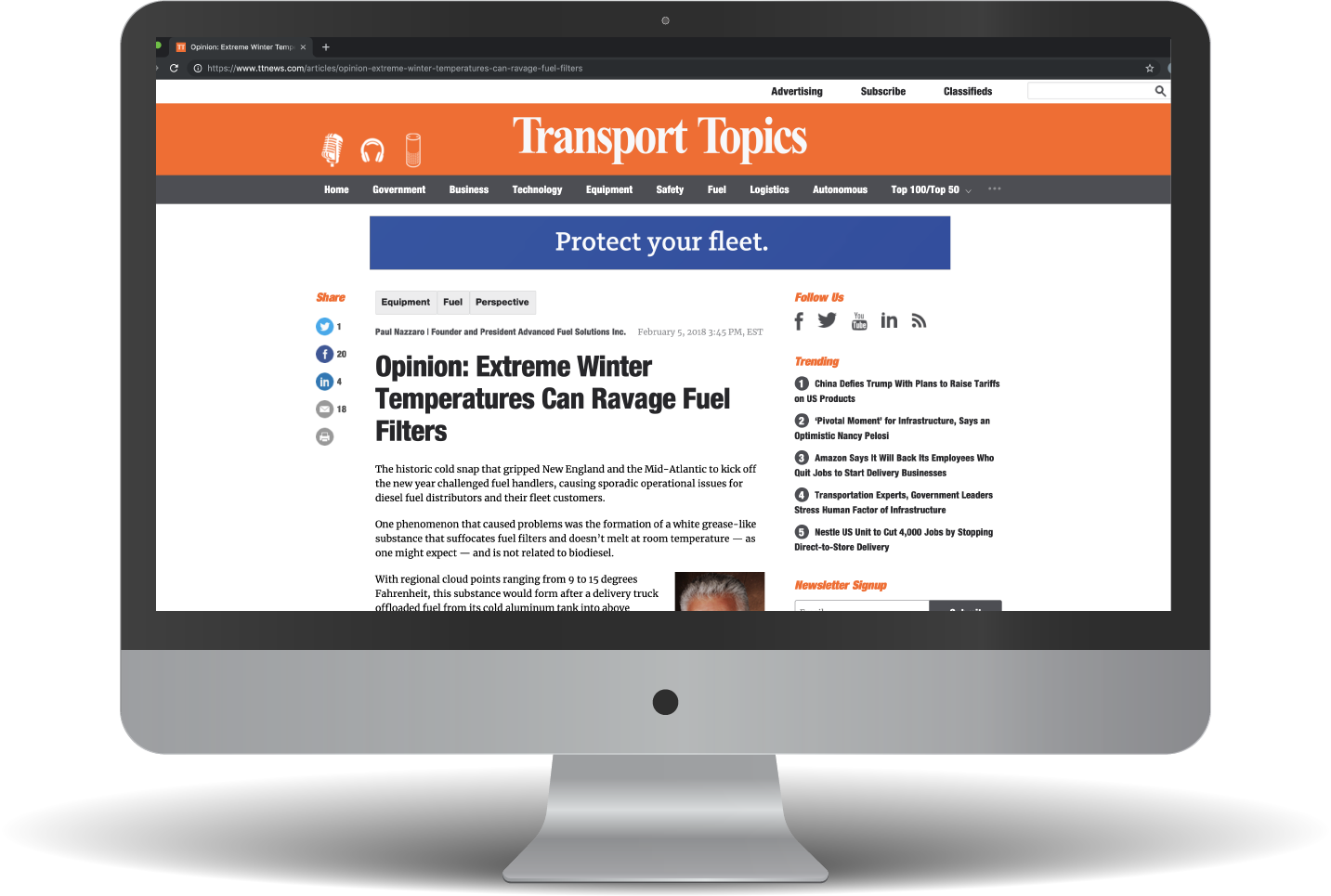 Project Summary

When our client developed a breakthrough solution for a regional fuel quality problem that left many fleet operators scratching their heads, we implemented a strategic content marketing strategy that combined social, traditional, and new media to generate leads, and to convert those leads into informed, highly qualified prospects.
Content Marketing Strategy

Editorial Content Development
<! ========= Cool Timeline Free 2.4.4 =========>
The White Grease Phenomenon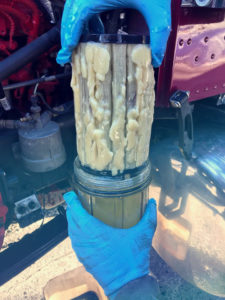 Content Creation
The Northeast is hit with a deep freeze, causing diesel fleets in the region to experience an odd-behaving white grease-like substance suffocating their fuel filters. After intensive analysis, our client diagnoses the issue and develops a course of remediation for its customers. We write an article about it and publish it on our client's website, dubbing it "the white grease phenomenon"
Content Distribution
We include the story in our client's customer e-newsletter, on LinkedIn, in a boosted Facebook post, and submit the article to the leading trucking industry publication, Transport Topics, where it is accepted for publication.
Performance Analysis
The story garners more than 50 unique opens in the eNewsletter, 12 comments on LinkedIn, 37 clicks on Facebook, and countless views in Transport Topics.
Follow-Up Engagement
Having created substantial buzz, we advise our client to offer a free webinar on the topic. We create an e-marketing call for registrations, send it to their distribution list, and promote it via social media. The webinar garners 83 registrants—more than double the response to any other webinar previously conducted.
Prospect Conversion
The hour-long webinar results in several one-on-one communications with decision makes who have been journeyed down the sales funnel from uninformed leads to educated, highly qualified buyers.